Cooper, Richard | Obituaries | clevelandjewishnews.com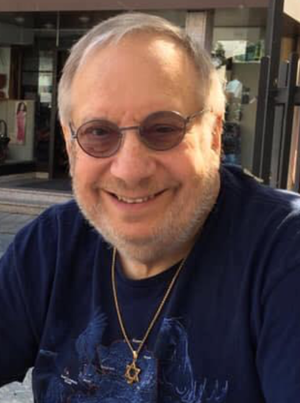 Richard S. Cooper, 75, of Duluth, Ga., was surrounded by family as he passed away peacefully on April 16, 2022. He was born to the late Jacob Cooper and Selma (nee Ballen) on May 11, 1946, in Cleveland.
Richard graduated from Cleveland Heights High School in 1964. He earned an undergraduate degree in elementary education from Kent State University in 1974 and a master's degree in middle grades in social studies and language arts from Georgia State University in 1978.
Richard dedicated his life to service and love of his family. He proudly served as an U.S. Navy corpsman on the USS Cochrane during the Vietnam War. Richard was a passionate social studies teacher for 30+ years at E.J. Swint Elementary School and Conyers Middle School. After retiring from teaching, he served for eight years as a student teacher instructor at Georgia State University. Richard was a loving husband to his soulmate, Judy, for 51 years. He was a supportive father and grandfather and was sure to never miss a sports game or band concert. Richard loved his country. One of his proudest achievements, second only to his military service, was being a Georgia delegate to the 1984 Democratic National Convention.
Richard is survived by his wife Judy Cooper of Duluth, Ga.; daughter, Jessica Harris (Michael) of Kennesaw, Ga.; daughter, Kati Keebaugh (Regan) of Decatur, Ga.; six grandchildren; and sister, Linda (Vicente) Berdayes of Miami, Fla. He was predeceased by his sister, Joanne (Kenneth) Park of Los Angeles.
Funeral arrangements will be held at 3 p.m. June 14 at Georgia National Cemetery, 1080 Scott Hudgens Drive in Canton, GA 30114. Attendees are encouraged to arrive no later than 2:30 p.m.
A celebration of life will be held immediately following the funeral.
Arrangements under the direction of Neptune Society – Atlanta.