Epstein, Jeanne S. | Obituaries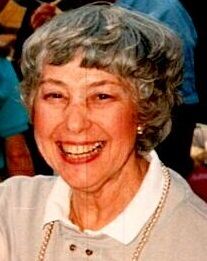 Jeanne S. Epstein (nee Sicherman). Loving wife of Theodore "Ted" Horvath and the late Urvan "Bud" Epstein. Loving mother of Jim (Renee) Epstein, Mimi (Gary) Testen and the late Alice (Arthur) Weinstein. Devoted grandmother of Adam Weinstein, Rachel Weinstein, Kira (Jim Browne) Epstein, Eliana Epstein, Joshua (Tina) Frumkin, Glenn (Cristina) Testen and Kate (Colin) Persons. Great-grandmother of Robert, Ella, Lydia, Grant, Paul and Evelyn. Dear sister of the late Harold. Services will be held at 10:30 a.m. June 26 at at the Berkowitz-Kumin-Bookatz Memorial Chapel, 1985 S. Taylor Road, Cleveland Heights. Interment Mayfield Cemetery. Family will receive friends at the residence 25805 Fairmount Blvd, Beachwood, June 26 following services and interment until 5 p.m., and June 27 and June 28, 2-5 p.m. and 7-9 p.m. Friends who wish may contribute to the Anshe Chesed Fairmount Temple Library Fund the Music Fund or the Jewish National Fund. 
Family and friends who are unable to attend the service may view it on June 26 at 10:30 a.m. by going to bkbmc.com, scroll down to obituaries, click on the obituary of Jeanne Epstein, scroll down to join live stream, click on join live stream.