Vainberg, Eugenia | Obituaries | clevelandjewishnews.com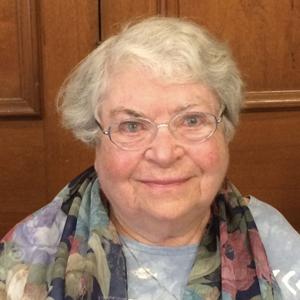 Eugenia Vainberg, beloved mother of Maria (Jonathan) Litt and Alex (Sheila Dutta) Luchenitser. Cherished grandmother of Daniel (Stephanie Koh) Litt, David (Erin O'Brien) Litt, Michael Litt, Lia Luchenitser and Ben Luchenitser. Devoted sister of Mifa Bobritsky.
Eugenia's creative spirit, keen intelligence, insatiable thirst for knowledge, and unconditional kindness will be missed forever by her adoring family and countless friends around the world.
Services will be held at 11 a.m. Sunday, Sept. 4 at the Berkowitz-Kumin-Bookatz Memorial Chapel, 1985 South Taylor Road, Cleveland Heights. Interment at the Lake View Cemetery immediately following services.
Family and friends who are unable to attend may view the service beginning 4 p.m. Sept. 4 at YouTube. (search Eugenia Vainberg Funeral Service)
Family will receive outdoors at the residence of Jonathan and Maria Litt, 3471 Lawton Lane, Pepper Pike, 4 to 6 p.m. Sept. 4. In case of rain, alternate location will be provided. (Masks and vaccinations required)
Contributions are suggested to the Nature Center at Shaker Lakes.
Arrangements under the direction of Berkowitz-Kumin-Bookatz.