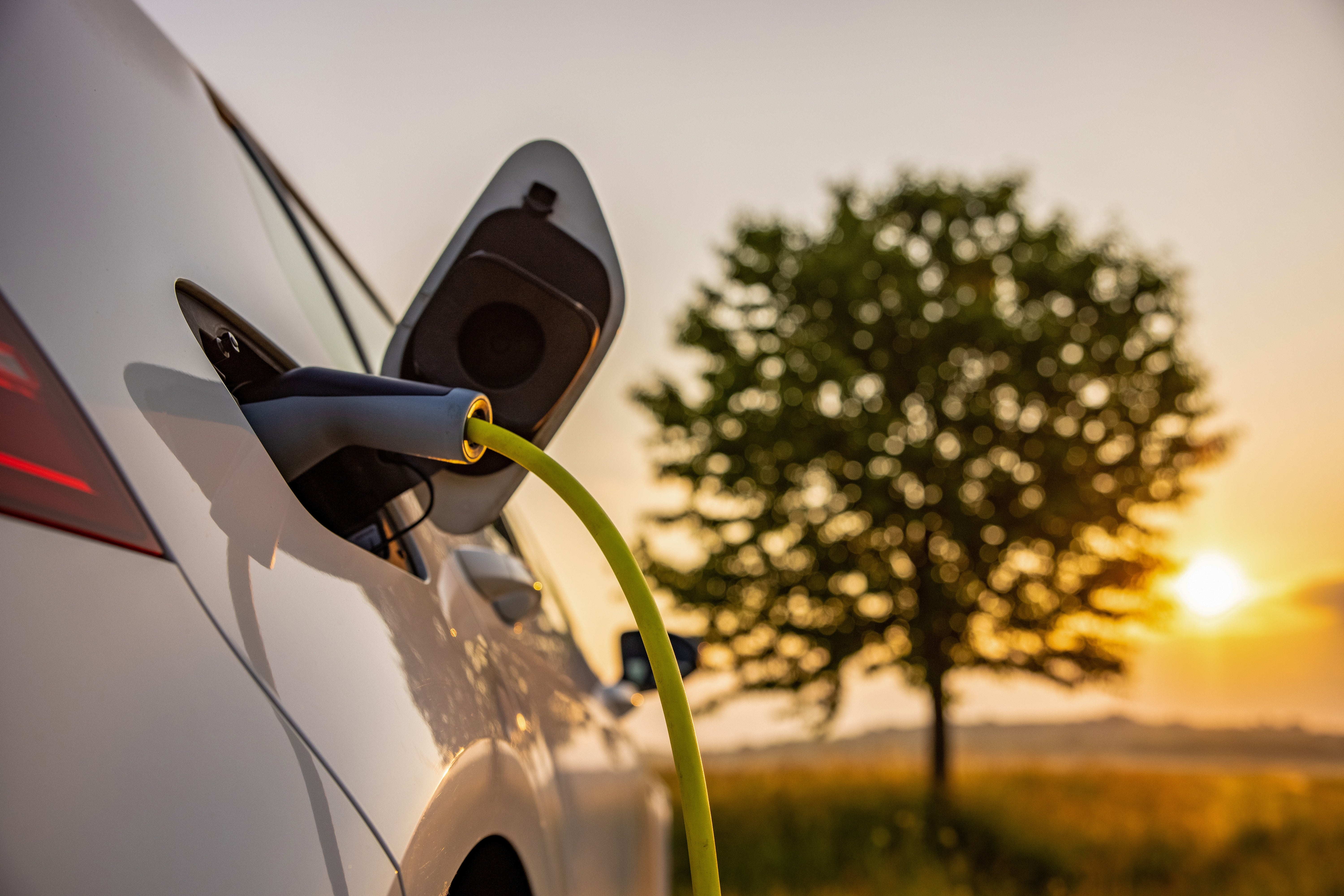 CLIMATEWIRE | Electric vehicles may one day dominate U.S. roads, but for now, they're spending a lot of time in the driveway.
New research published in the academic journal Joule found that drivers of gasoline-powered cars rack up nearly 4,500 more miles annually than those with electric vehicles. It's a notable finding — and one that analysts say could have an impact on everything from climate models to emissions regulations.
"If you're going to craft a model that predicts how much emissions can be saved from EV adoption, that model heavily depends on how much you think EVs will be driven," said John Helveston, a professor at George Washington University and one of the paper's co-authors.
As an example, he pointed to EPA's proposed regulations on the car industry, which predict EVs will be driven the same amount as gasoline-powered cars. "If federal agencies are overestimating true mileage, that results in overestimating the emissions savings," Helveston said.
To better understand EV driving trends, Helveston and co-authors Lujin Zhao, Elizabeth R. Ottinger and Arthur Hong Chun Yip came up with a novel approach. They used a commercially available database of used-car listings that showed the age and mileage of about 34 million used vehicles, including 12.5 million cars and 11.4 million SUVs.
The data covered listings from 2016 to 2022 and model years up to 2019 — though the researchers weren't able to determine if cars were primarily used for city or rural driving.
The result? An average EV was driven 7,165 miles a year compared to 11,642 for gasoline-powered cars. That's a difference of 4,477 miles.
The new study builds on previous research that also showed EVs tend to be driven less than other cars. Trade groups and other observers have said EVs are typically owned by wealthier families who buy them as a second vehicle.
It's a trend that could have significant repercussions for federal policymakers.
The Biden administration has seized on electric vehicles as a way to battle climate change and create good-paying union jobs. The 2021 infrastructure law and last year's Inflation Reduction Act set aside billions of dollars in funding and tax credits to build a network of chargers, subsidize EV buyers and develop a domestic EV industry.
Meanwhile, EPA's regulations on greenhouse gas emissions from the car industry are expected to push the industry to electrify about two-thirds of new cars by 2032.
The new study offered some bright spots for EV advocates.
The researchers found that Tesla vehicles were driven significantly more than other electric vehicles. That's likely because of their longer range and because of the company's dedicated network of high-powered chargers.
The study also showed a correlation between higher-range EVs of all makes and their total travel miles. "That gives the signal — if you have enough infrastructure, if you have enough range, people will probably start driving them," Helveston said.
A spokesperson for the Alliance for Automotive Innovation, which represents most of the domestic automakers, said the trade group hasn't read the study. But John Bozzella, the president and CEO, warned in a June blog post that the EPA regulations are setting an unreasonable goal for electrification.
"On a graph, their model looks like a hockey stick," Bozzella wrote. "The pitch of that curve is most aggressive in the next few years when market conditions (consumer acceptance, supply chains, infrastructure) are most speculative."
Some EV advocates have pushed for subsidies to help so-called superusers switch from gasoline to electric-powered cars and trucks. High-mileage drivers, particularly low-income drivers, tend to spend more of their budget on fuel and may not be able to afford the higher upfront cost of an EV, according to the nonprofit Coltura.
Vermont recently passed a law establishing a pilot program to help high-mileage drivers switch to clean vehicles in Burlington, the state's largest city.
"We need to focus more on not just getting EVs sold but on them soaking up as much gasoline as possible," Matthew Metz, founder and co-executive director of Coltura, said in an interview.
The latest research is helpful because it can help shape the government's policies as it rolls out the tax incentives and funding intended to help build the EV industry, said Albert Gore, the executive director of the Zero Emission Transportation Association.
"We're trying to ensure we are not optimizing folks to buy EVs and keep a gas car for the other stuff," he said. "We want to make sure we're building vehicles that can replace gas cars."
Reprinted from E&E News with permission from POLITICO, LLC. Copyright 2023. E&E News provides essential news for energy and environment professionals.