Posted on: October 11, 2023, 04:01h. 
Last updated on: October 11, 2023, 04:17h.
The Staten Island mansion once owned by Gambino boss "Big Paul" Castellano is on the market for $16.8 million, The Staten Island Advance reports.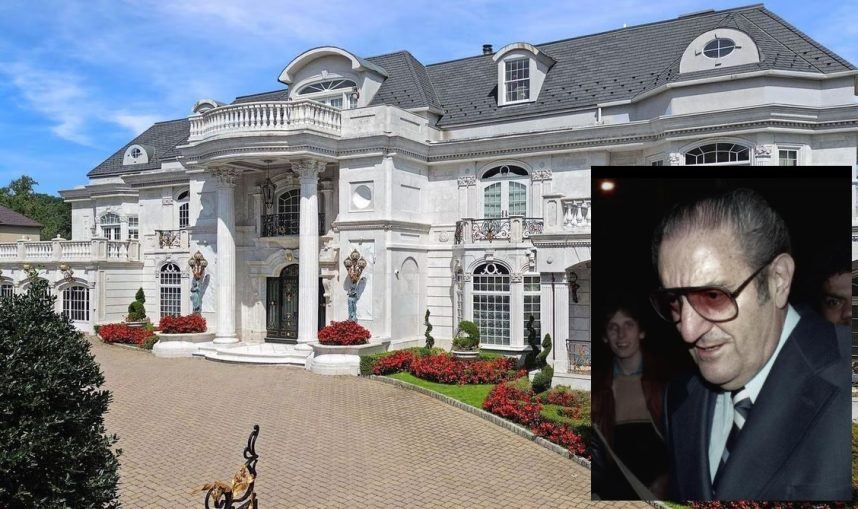 Prospective buyers eager to own a piece of Mob history are no doubt urged to make the seller's agent, Connie Profaci Realty, an offer they can't refuse, although the listing on the agent's website makes no mention of the property's notorious former owner.
The opulent baroque mansion on Staten Island's Todt Hill is set on two and a half acres of land. It boasts eight ensuite bedrooms, 17 bathrooms, an Olympic-size pool, home cinema, gym, sauna, and a 13-car garage.
Nicknamed "The White House" by locals for its elaborate Palladian portico, the property was commissioned by Castellano himself shortly after he rose to power as the head of the family in 1976. It was completed in 1980 as the Gambino family was about to enter its peak years.
Rise to Power
Castellano's life of law-breaking began in childhood in his native Brooklyn when he would collect receipts for his mobbed-up father's numbers game racket. From there, he rose to become one of the most powerful Mob bosses in America, controlling labor and construction racketeering, gambling, loansharking, extortion, money laundering, and prostitution in New York and beyond.
"Big Paul" was the brother-in-law of Carlo Gambino, who led the family from 1959 until his death from a heart attack in 1976.
Gambino's decision to name Castellano as his successor was unexpected and it put certain noses out of joint, including that of an upstart capo named John Gotti.
Nevertheless, Castellano proved to be a pragmatic boss who ran the organization from the White House like a corporate entity, often siphoning money from illegal rackets into legitimate businesses. He kept a low profile and he was conservative – he upheld his predecessor's prohibition on the crime syndicate entering the drug trade, a stance that also irked Gotti.
White House Bugged!
In 1983, while Castellano was on vacation in Florida, the FBI installed a secret listening device in the White House. They achieved this by first drugging his guard dogs and then disabling his security system.
Recordings from within the White House allowed the agency to gather a wealth of information incriminating Castellano and many of his Gambino underlings.
In 1984, he was indicted on federal racketeering charges, and a year later, for loansharking. He was killed before he could stand trial.
Castellano and his underboss, Thomas Bilotti, were gunned down as they left the Sparks Steakhouse in Manhattan in December 1985. The hit was ordered by Gotti, who took over the family shortly thereafter.
The White House has changed hands three times since Castellano's demise. It was last sold in 2000 for £3.1 million.
If you can't muster up the $16.8 million asking price in cash, the good news is a 30-year fixed mortgage with a $3.36 million down payment will only cost you $124K in monthly payments, according to the agent's website.