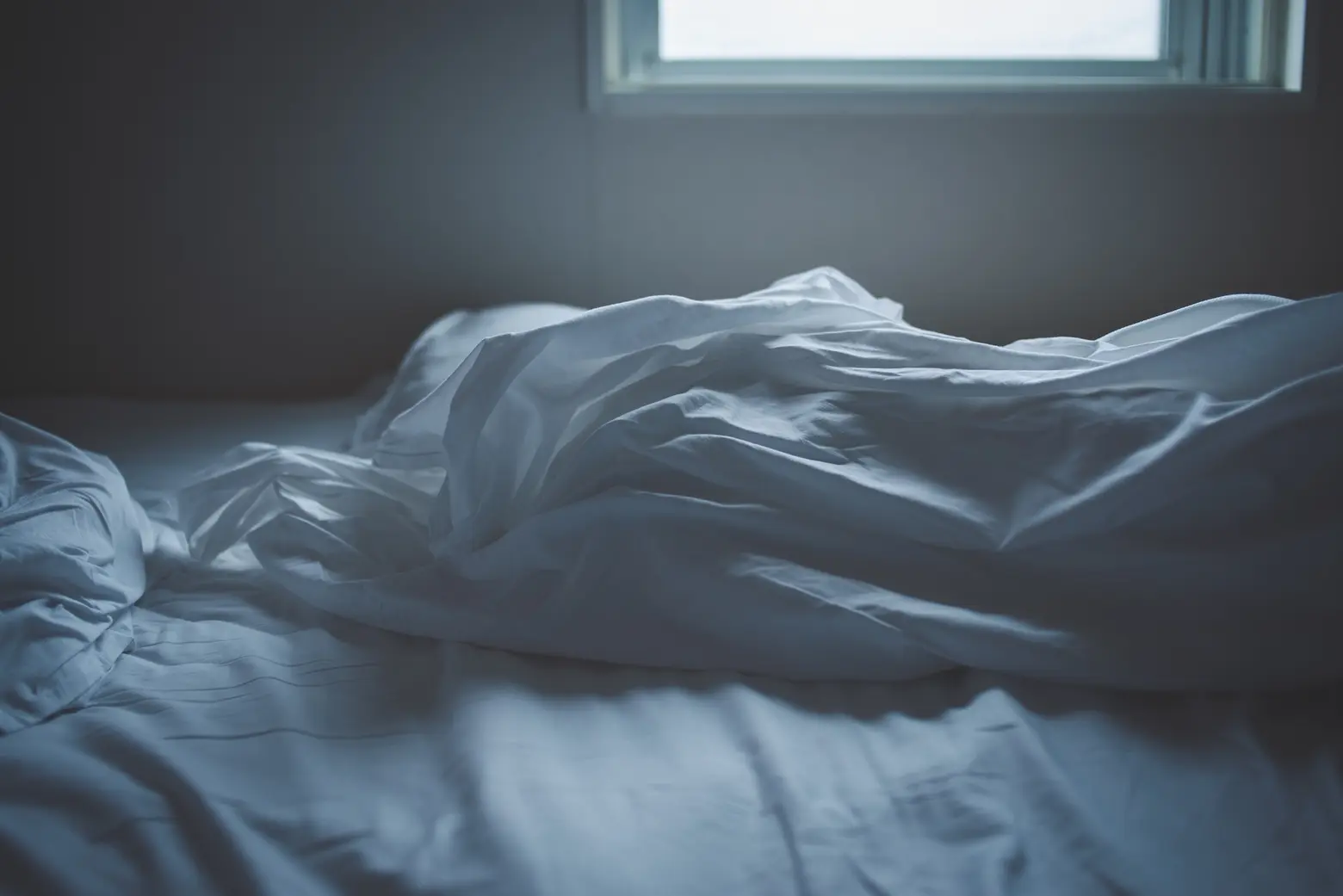 Everyone's social media feeds have been flooded with startling images and videos of Paris streets filled with discarded mattresses amid a citywide bed bug infestation. New York City is no stranger to bed bugs, which faced a major outbreak a decade ago and currently ranks second on this year's Orkin's Top 50 Bed Bug Cities List. And now with reports that the infestation could spread throughout Europe and land in the Big Apple, New York apartment dwellers should know the best way to deal with the blood-sucking insects, from how to prevent an infestation and your rights as a tenant to the legal responsibility of property owners.
What's happening in Paris?
Paris is in the midst of an unrelenting bed bug infestation brought to the world's attention by travelers posting photos and videos of the insects in the city's public transit system, on high-speed trains, and at the Charles de Gaulle airport. The news is especially troubling since Paris is set to host the 2024 Olympics, which will bring thousands of visitors from across the globe to the city.
"No one is safe," Emmanuel Grégoire, Deputy Mayor of Paris, posted on X. "Faced with a bed bug infestation, coordinated measures are needed that bring together health authorities, communities and all relevant stakeholders to prevent the risk and act effectively."
The city has until July 26 to get the infestation under control before visitors arrive for the Olympics.
What are bed bugs?
Bed bugs are small insects commonly found in large metropolitan cities. Adult bed bugs have flat, brown oval bodies and are similar to the size of an apple seed. Younger bugs are incredibly small with translucent or whitish-yellow bodies.
They prefer to hide in small crevices found in mattresses, such as under mattress seams, inside mattresses, and in the cracks in box springs. Bed bugs are most active at night and feed on blood to grow and reproduce.
While they can't spread disease, bed bugs inflict itchy and painful bites on their victims that can sometimes lead to allergic reactions. Bed bug bites are usually clustered and aligned in a linear or circular fashion. The most common locations for bites are on the face, neck, back, chest, arms, legs, and around the crotch, according to Orkin.
There are a few ways to confirm if you have bed bugs. First, bed bugs undergo a molting process in which after feeding on blood, they shed their skin. These sheddings, which are usually the same shape and size as the bugs themselves, are indicators of an infestation. Molted skins can typically be found along mattress seams, behind headboards, along baseboards, and stuck to personal belongings, according to Virginia Tech.
Another way is to look for fecal spots, that is, the excreted waste bed bugs leave after feeding. These spots are black in color and are usually seen in groups of 10 or more. However, if the infestation is small enough, there can be as little as one or two spots.
Spots can be found along mattress seams and on the tag, on the wood frame of box springs, behind the headboard, along the tops of baseboards or the edge of carpeting, on electrical outlets, and in curtain seams close to the rod.
What should tenants do?
Tenants need to alert their landlord or building manager as soon as possible and ask them to seal any cracks and crevices to prevent more pests from entering their homes. For those who think they have bed bugs, immediately wash and dry your clothing on high heat for 30 minutes, or store them in a tightly-sealed plastic bag until you can wash them.
The city's Department of Health recommends that New Yorkers experiencing a bed bug infestation should take these measures:
Check used furniture before buying.
Get rid of clutter to reduce the number of places bed bugs can live.
Vacuum frequently.
If you use public or shared laundry areas, carry your laundry in clean bags. Remove your clothes from the dryer and put them directly in the bags. Fold your clothes at home.
Seal any cracks or crevices around your home.
Place bed bug traps on the legs of bed frames and furniture.
Protect mattresses and box springs with bed bug-resistant covers.
You can call 311 or click here to file a bed bug complaint online.
Know your rights as a renter
New York City building owners are required by law to address and solve any bed bug infestations at their properties. In the five boroughs, tenants have the right to a bed bug-free home under the city's housing maintenance code, found in Subchapter 2, Article 4, which lists bed bugs as a Class B violation and considers them hazardous.
After being notified of an infestation, property owners have 30 days to correct the problem and are mandated to make sure none of the previously affected units get infested again. To eradicate the infestation, owners should hire a professional pest management service and let tenants know about the planned use of pesticides in advance.
If your landlord refuses to address the infestation or is unresponsive following the first filed complaint, tenants may file another one with the city's Department of Housing Preservation and Development by calling 311.
If a landlord blames their tenant for the infestation or continues to neglect the problem, tenants can escalate the issue by filing a complaint with the state's Division of Housing and Community Renewal (for rent-regulated tenants), or by taking the property owner to housing court in an HP action, according to the Met Council on Housing.
In most cases, landlords are only responsible for covering the costs of property damages and out-of-pocket fees in situations where there is proven negligence to solve the issue on their part. If a tenant proves that the original infestation or an ongoing infestation is the result of a landlord's lack of care, then tenants can make a claim for compensation to cover the costs.
For disabled or elderly residents who are unable to move furniture or clean clutter, tenants must make a request to their landlord in writing, explaining why they need their landlord to help complete these tasks. Adult Protective Services may also be able to help elderly tenants with cleaning work. More information on that can be found by calling 311.
Property owners are also required to provide their tenants with a written bed bug history notice that discloses any infestations that have occurred in their building within the last year.
What should property owners do?
To be proactive in preventing future infestations, property owners should inspect their units after a vacancy and make sure they are clean and free of pests before a new resident moves in.
Besides taking these immediate courses of action, property owners should provide their tenants with helpful information on how to identify and prevent bed bugs. They should also encourage tenants to file a report as soon as possible, and inspect all of the apartments across, above, and below the affected unit.
Landlords should also assist tenants in moving furniture or getting rid of clutter if they are unable to themselves.
Travel tips to avoid bed bugs
The chances of bed bugs hitching a ride on you while traveling are low, but not impossible. Bed bugs have the potential to latch onto clothing and luggage, especially in places where travelers sleep.
Here are some easy steps you can take to prevent unwanted guests on your next vacation:
Use hard-cased luggage whenever possible, as it is more difficult for bed bugs to latch onto hard materials than to fabric.
Pack your clothing in re-sealable plastic bags.
Pack a small flashlight to inspect your room when you arrive.
Ask your hotel about bed bug policies when making reservations and checking in.
Learn to easily identify bed bugs in all of their life stages and by the marks they leave behind.
More recommendations from the city's Department of Health and Mental Hygiene can be found here.